Here's how your eye clinic can join Vision Start: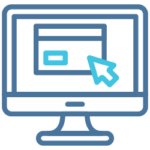 Click on the button below to get started.  Follow instructions to review, sign, & return the agreement.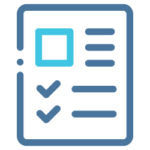 After applying, we'll send you promotional materials to display in your eye clinic.  You can print extras too.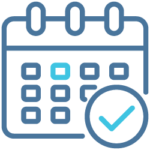 Once your eye clinic has been added to our website, parents will schedule appts and we'll cover the cost.
A new program supported by the Optometric Foundation of North Dakota (OFND) and generous donors, Vision Start provides comprehensive eye exams to children in need (age 4-7) at no cost to their family.  As a participating eye care provider, we'll cover the cost of this exam.
Before age 6, it's recommended children have at least three eye exams. Half of these children have never received an eye exam, though, and nearly one-quarter of parents wait for their child to have symptoms before taking them in.
We need your help to provide comprehensive eye exams to those families who otherwise can't afford it. With early detection and treatment of vision problems, together we'll help kids see a brighter future.
Once you sign-up for the program, expect to be added to our system within two weeks of applying.
Questions? Please contact us at: kelsey@ofnd.org
Additional Resources Available to Providers
Essilor Vision Foundation is proud to offer it's Changing Life through Lenses platform to support charitable eye doctors across North Dakota with free glasses and resources to serve their patients in need.
The website offers a free frame collection (30 styles representing 57 frames) for patient try on, and no-cost ordering of single vision polycarbonate or bifocal lenses. Real-time registration allows you to register and order on the same day. Registration requires a doctor's National Provider Identification or License number to validate, and requests a forecast of the estimated number of patients you will serve charitably in the current year.
There can be no charge to the patient for the glasses and it is recommended that the doctor provide the exam at no cost. Patients must be at, or around, poverty level without insurance for this pair of glasses, as reasonably determined by the provider. There are no age or documentation restrictions. We welcome you to view our video demonstration or learn more and register on our website at changinglifethroughlenses.org.
North Dakota has a large network of Lions Clubs dedicated to serving local communities.  Lions are known throughout the world for their work to improve the lives of the visually impaired and prevent avoidable blindness.
Many of these clubs have budgeted dollars available for vision-related donations such as paying for eyeglasses.
You can reach out to a local Lions Club, ask our foundation to reach out to a club on your behalf (simply email: admin@ofnd.org), or find a list of clubs here: https://www.e-district.org/sites/5ne/index.php